Lawrence Jacob Hodz, Esquire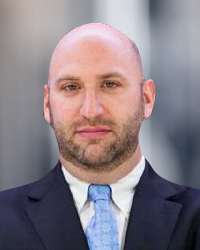 Partner
Email: lawrence@corteshodzlaw.com
Lawrence was born in 1977 in Jacksonville, Florida where he lived until moving to Orlando, Florida to attend the University of Central Florida.
Lawrence received his Bachelor of Arts in Political Science from the University of Central Florida in 1998, graduating in just three years. Immediately after graduating, Lawrence attended law school and received his Juris Doctor from Florida State University College of Law in 2001.
Following law school, Lawrence moved to Tampa, Florida and practiced insurance defense in the area of workers compensation. In 2002, Lawrence joined a prestigious national law firm with its home office in Tampa, Florida. Initially, Lawrence was an associate working in the Immigration and Nationality Law Department and also did some work in the Personal Injury/Civil Litigation Department. While there, Lawrence began taking cases and representing clients in the area of Marital and Family Law. As his case load grew, Lawrence began the firm's Marital and Family Law Department and became a partner/shareholder with the firm before the age of 30. In 2010, Lawrence left the firm to join his wife Vivian in her practice, which was known as the Law Firm of Vivian Cortes Hodz, P.A. Upon Lawrence joining Vivian, the firm became known as Cortes Hodz Family Law & Mediation, P.A.
Lawrence continues to represent clients in the areas of marital and family law. Lawrence has represented clients from all walks of life from the unemployed to former and active professional athletes, doctors, lawyers, CEO's and business owners.
Lawrence has been recognized by Super Lawyers Magazine since 2015. This recognition and honor is bestowed on less than 2.5% of lawyers each year.
Lawrence is a member of the Florida Bar, the Stann W. Givens Family Law Inn of Court for which is sits on the organizations executive committee, and the Hillsborough County Bar association. Lawrence previously served as Vice President on the board of directors for Are You Safe, Inc., which is a non-profit organization assisting domestic violence victims in Hillsborough County. Lawrence also devotes significant time to his children's sports and extracurricular activities including coaching his son's travel baseball team, the Brandon Blazers.